Get a professional and unbiased opinion and start accelerating the growth of your business
Are you getting enough
visitors and clients?



Are your marketing & sales campaigns delivering the results you expected? Is your website generating the sales you need? Do you have a good idea to sell or attract potential customers, but don't know where to start?
Talk to an expert to get answers, book a meeting now!
We are here to help you answer these questions or any others you may have. We have been in business for almost 10 years and have helped more than 200 companies and organizations improve their marketing and sales methods and achieve their goals.
You Can Count
On Us
Buzz Factory lends an ear to listen to your problems. Come talk to a qualified expert for 30 minutes about any of your issues:
– Generating leads and sales through advertising campaigns
– Reach your audience, ROI on Google, Facebook or other ads
– Redesign or improve your website for conversion and sales
– Search engine optimization and User Experience
Or any other topic on digital marketing
The 30-minute meeting is FREE of charge and non-binding. Take the opportunity to book now.
*We reserve the right to decline meetings based
on the availability of our experts.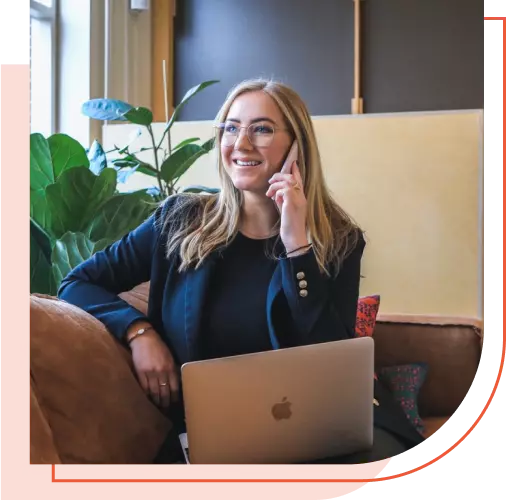 Ich habe Ihre Fähigkeit gefunden, Lösungen für Marketingprobleme zu finden, die ich habe. Sie konnten mir helfen, den Wert zu erkennen, den ich bereits für meine aufstrebende Marke hatte, und wie ich mein Fachwissen aus meinem vorherigen Geschäft nutzen konnte, um Glaubwürdigkeit für mein neues Unternehmen aufzubauen. Ohne Zweifel würde ich Buzz Factory empfehlen!
Wir sind auf kein einziges Problem gestoßen, das Ihr Team nicht lösen konnte. Dank Ihrer einfachen und präzisen Erklärungen können wir die Tools im Admin mit einfachen Grundkenntnissen nutzen, wir sind begeistert. Nochmals vielen Dank an das ganze Team!
Das Design ist absolut phänomenal! Der Preis war sehr angemessen, der Kommunikationsprozess war einfach und ich erhielt wertvolle Ratschläge, die uns dabei halfen, wichtige Bereiche unseres Geschäfts zu verbessern. Das neue Branding ist auch super. Auf einer Skala von 1 bis 10 gebe ich Buzz Factory eine 10!