Pay-Per-Click Advertising
Put your products in front of the clients that you have always wanted in no time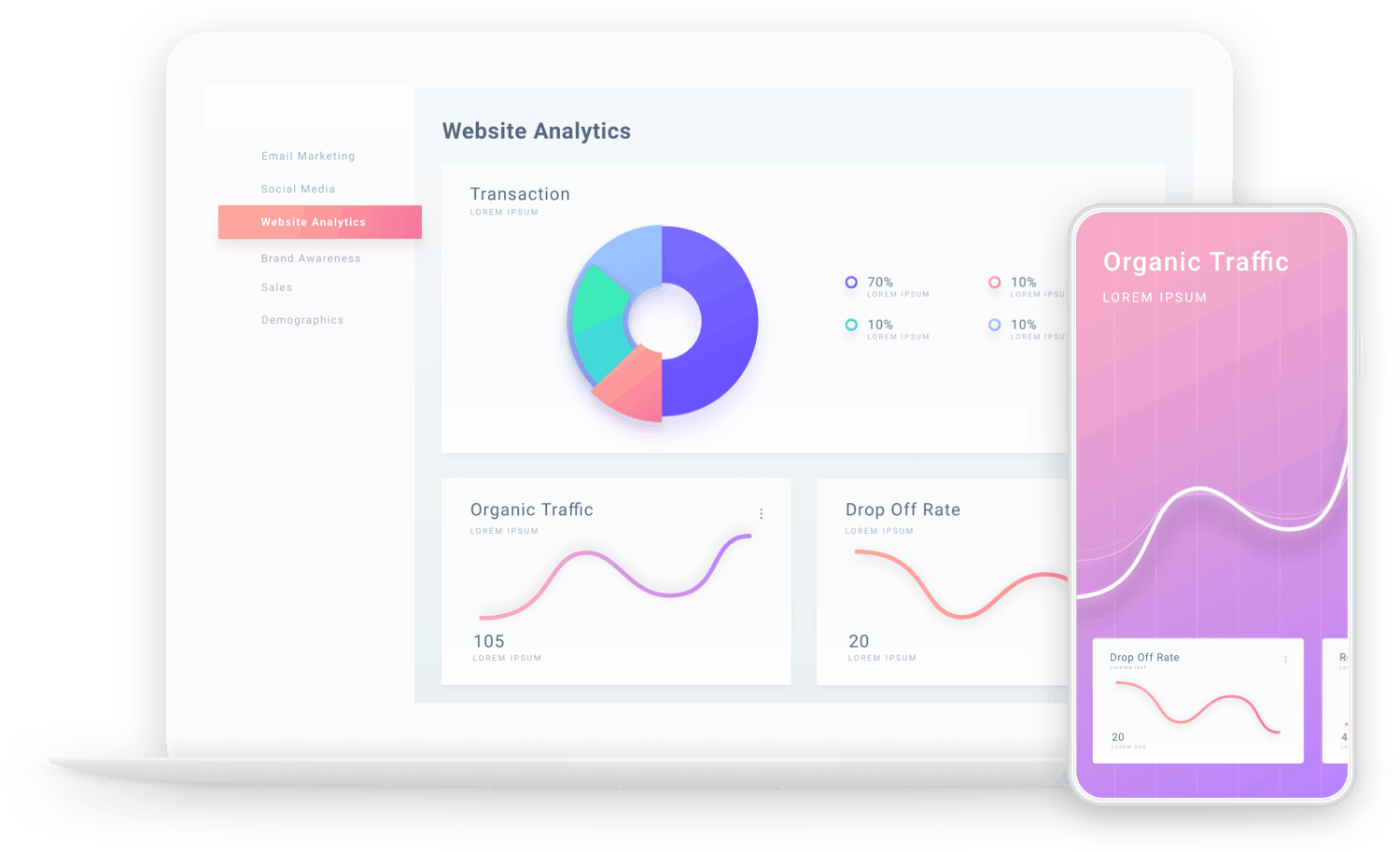 PPC Marketing
Pay per click is a marketing technique that helps you reach the ideal customers for your business that you have always wanted. Get our services to advertise the right people and get results in no time. Buzz Factory can offer PPC services tailored to your business and your goals.
✓ It drives immediate results
This is the fastest way to advertise to thousands of people searching for your business. PPC advertising provides immediate gratification.
✓ Increases sales and leads
Paid advertising doubles initial investments, 200% Return On Investment (ROI) rate on average. Traffic brought through PPC delivers 50% more conversions than organic traffic.
✓ It will dramatically boost your website traffic
Having your paid advertisement appear on the first page of search engine results increases your chances of being seen and positively impact your traffic.
✓ It is targeted, measurable & trackable
You cannot improve what you don't measure. PPC provides precise measuring of the evolution and success of your campaigns and it allows adjusting them in real-time.
✓ PPC advertising spend is controllable
You have ultimate control over a wide range of metrics and options to reach customers. Set your own budget and ad bids and choose what you are willing to pay.
What is included in our PPC Management Services?
When you select our PPC management services for your company, you will be given a turnkey solution to develop, manage and improve your PPC strategy. Plus, you're collaborating with a company that has certified professionals and more than 10 years of experience in managing pay-per-click projects for local and international companies.
Our agency's PPC management services can provide you with the following services:
We provide you with a dedicated account manager and expert team
We build a custom PPC strategy for your company or organization
We research keywords with strong potential for your campaigns
We work with Google Ads, Bing, YouTube, Baidu and more
We use Big Data and Artificial Intelligence (AI) to get market insights and competitive intelligence
We create custom and optimized ad campaign copy
We manage your ads strategically to maximize your return on investment
We monitor and update account settings and bidding to ensure PPC performance
We test and analyze every aspect of your campaign and rigorously optimize it from click-to-close.
We provide reports easy to understand 

And more!
Get in touch with our experts and learn more about the services we can provide you according to your plan, objectives and budget.
Search Advertising
Search engine advertising is one of the most popular methods of generating pay per click ads (Google Ads, Bing Ads, Baidu and more). These ads generally appear on the top of results of search engines when a user searches for particular keywords. This method allows you to determine whether your ad is broadcasted regionally or globally, and you can set the rates differently with different variations.
Display Advertising
Display advertising can be done in many different formats such as images, texts, videos, etc. Digital advertisements (Google Ads, Bing Ads and more) are shown on websites and deliver brand messages to incoming traffic. Social media platforms such as Facebook, Twitter, Instagram, etc. are common websites that show these display advertisements and bring a wide range of audience to the site and create brand awareness.
PPC Remarketing
PPC Remarketing means showing relevant ads to the targeted audience (Google Ads, Bing Ads and more), who have previously visited the site. It can be done when the users are browsing the web, watching videos, reading news, etc. This method relies on the strategy of 'out-of-mind, out-of-site' and makes sure that the brand is always visible to the users and reminds your audience to make a purchase.
Video Advertising
Video content is a central part of how we live today. Video advertising involves short clips (videos) of ads displayed before, during and/or after a video streaming on the internet (YouTube, Google Ads and more). They are similar to ads played on TV, however their timestamp is cut down because they are streaming online. The shorter they are the better.
of traffic comes from Search Engines
of clients search on internet for products
of clicks go to the top three websites
of users don't go beyond the first page of results
How We Work ?
We start our work by doing an analysis of your requirements and we create together the strategy most adapted to your objectives and budget. We keep you informed about the status of your PPC campaigns. And we arrange weekly (or monthly) calls / meetings to provide updates on the status, we also send weekly/monthly reports on how the campaigns are progressing and what we've done to improve things.  We have created our PPC management services focused on what offers the best results for our customers, while providing the best customer service.
Interested in grow your business with us?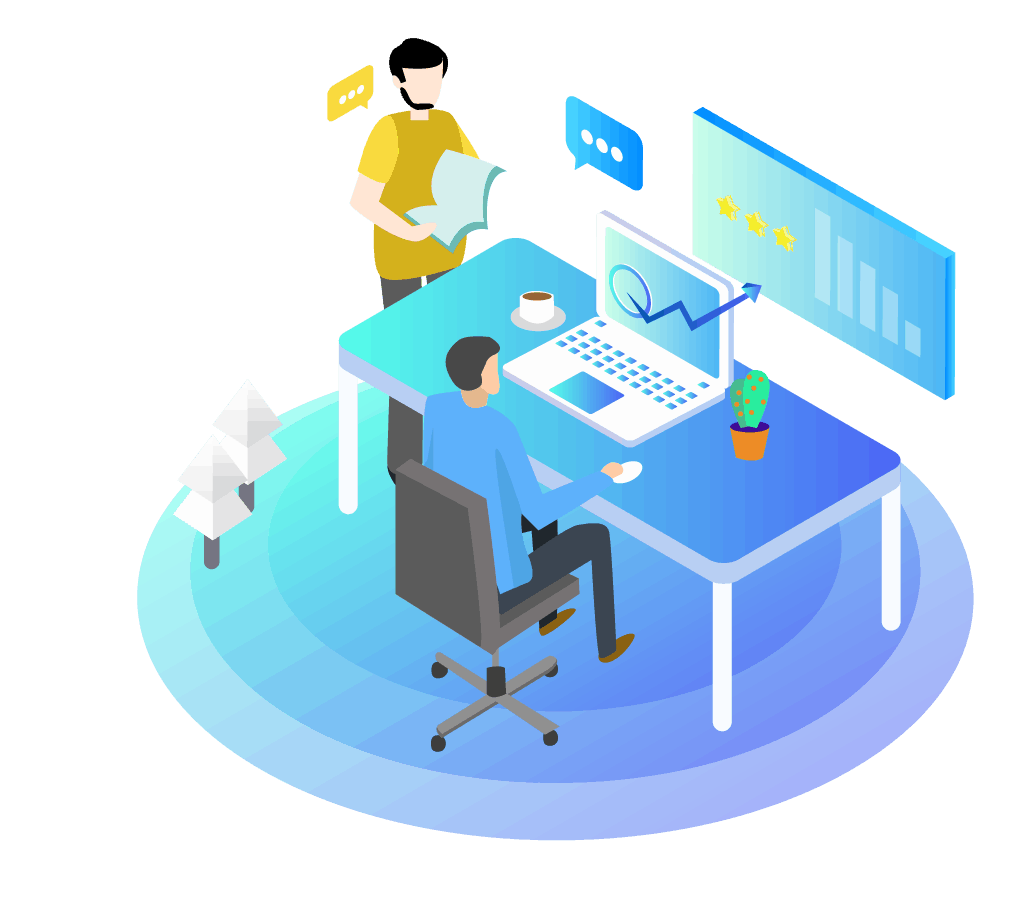 Why Choose Us?
Choosing the right partner can make a difference and save you time and money. What makes Buzz Factory different is that while most agencies focus only on creating beautiful content we are focused on helping you generate more leads, more sales, and more business. We are digital experts and we strive to stay on top of our profession. We have worked with many clients on PPC campaigns that have generated significant results for their companies, our testimonials prove it! We have top certified professionals with experience in international and local projects.
They were able to understand my expectations and answer my questions in addition to providing me advice on subjects I had not yet thought. I am very satisfied with their work and highly recommend them. I would not hesitate to work with them in the future.
We have not encountered any problem that your team could not solve. Thanks to your simple and precise explanations we can use the tools in the admin with simple basic knowledge, we are delighted. Thanks again to the whole team!
The design is absolutely phenomenal! The price was very reasonable, communication process was easy and I received valuable advice that helped us to improve key areas of our business. The new branding is also great. On a scale of 1 to 10, I give to Buzz Factory a 10!