More traffic, More clients, More often
On a Mission to Enable Sales and Accelerate Growth
Buzz Factory was born in October 2013 out of the frustration of a handful of digital marketing professionals who recognised that smaller market players do not access the same level of advice and expertise as bigger brands. Our founders set out to build a digital marketing agency that would help SMEs and non-profit organisations in their online sales and fundraising processes, communication, and marketing activities.
Our founders know that many of today's digital professionals are designers, artists, and developers, not marketing specialists. In contrast, Buzz Factory stands apart because we determine the success of a project not only from an IT or an aesthetic perspective;  we approach projects from a sales and marketing standpoint, too. It is this method coupled with our chemistry and values that make the work we do so valuable for clients.
You are in good company. We are a proven results partner!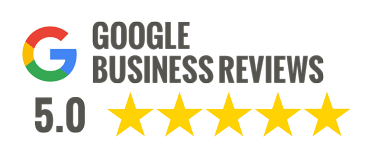 YEARS AVG STAFF EXPERIENCE
Your One-Stop
Digital Solutions Provider
This is what Buzz Factory is: engaged in each project to deliver our proven approach that comprises analysis, strategy, development, implementation, and optimisation of online activities. Working together in combination, these five aspects help clients to enable sales and speed up growth. 
We are one of the few digital marketing agencies in Switzerland to offer complete solutions in digital marketing. We provide services such as Digital Marketing Strategy, Search Engine Optimization (SEO), Pay-per-Click Advertising (PPC), Social Media Marketing (SMM), Branding, Web Design and Development web, Marketing Automation, and much more. Since its creation, Buzz Factory has worked with over 200 local and international companies in B2B, B2C & C2C. We are one of the top leading agencies in the country, and we conduct digital marketing research that gets featured in newspapers and magazines.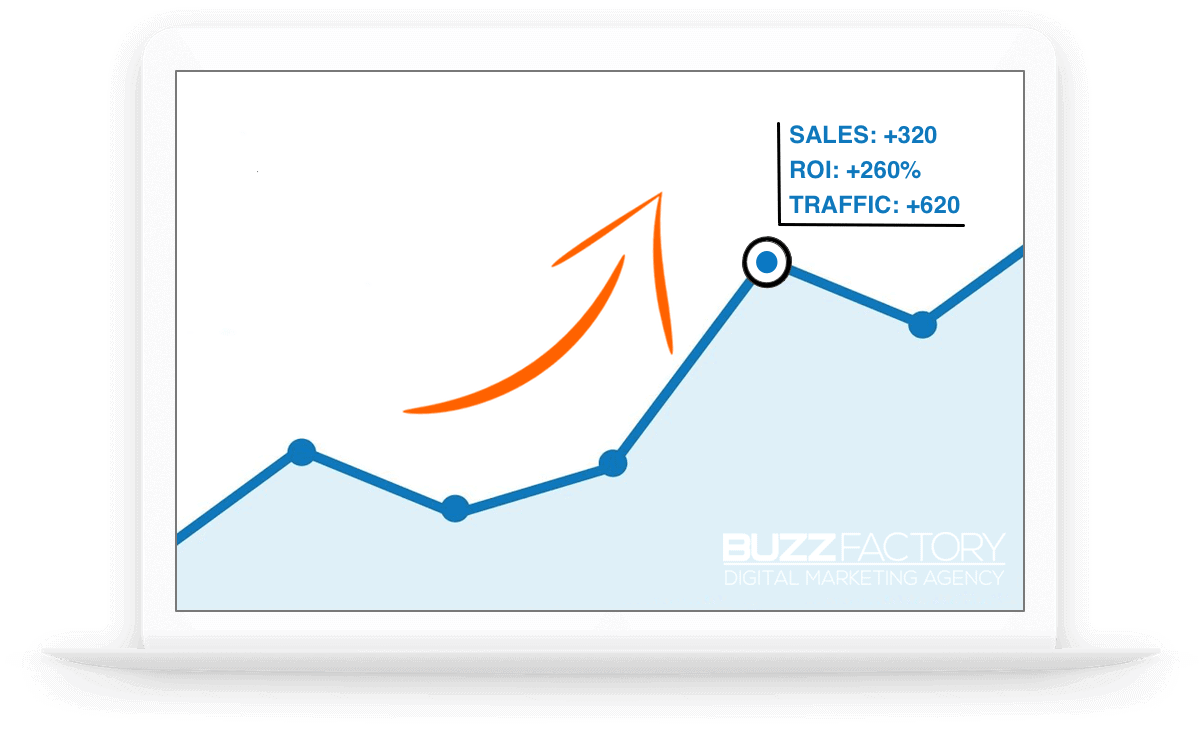 Ready to get your

project started?
Not sure.

Let's talk
Digital Marketing Professionals Our mission is to help our clients achieve growth through digital marketing. We seek to create the best user digital experience; to touch customers with emotional and remarkable content, and to impact customer satisfaction and loyalty positively.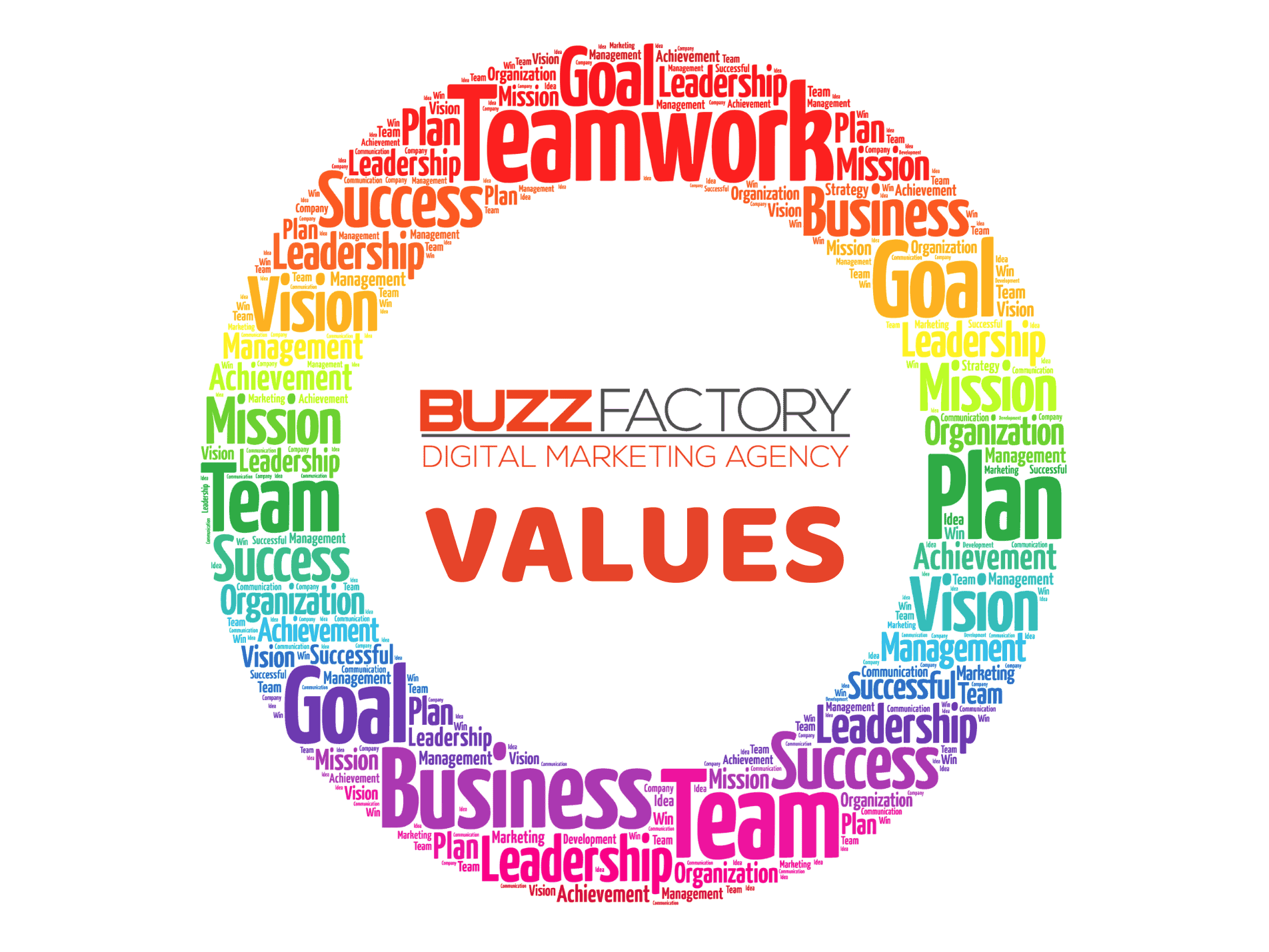 Passion-Driven
We love what we do. We love digital marketing, and we show it. We welcome new challenges with joy and enthusiasm. Our clients feel our passion and our commitment to our work and to them every day.
Deep Commitment
We are loyal to our business commitments and honor your marketing objectives while treating you with the utmost respect. We are honest. We have a deep and genuine commitment to our clients, and we promise never to let you down.
Close Collaboration
We are team players because we know that when our clients win, we win. We always take the time to share original ideas and points of view to gather the best solutions and implement them.
Strong Relationships
Strong relationships are the foundation of our company. We show respect, communicate transparently, and listen deeply. We strive to build a healthy and empowering company culture with our customers, colleagues, and the community. Our clients are more than customers, we value them as partners.
Buzz Factory is made up of a group of experienced and talented professionals from around the world. We work in a fun, challenging, and creative environment where innovation and initiative are encouraged and rewarded. Our vision is to innovate and create the best digital experience and to provide best quality service to our global clients while ensuring professional growth and satisfaction

Erika Pfaffen
Founder & CEO
Erika has more than 11 years of experience in digital marketing, working across industries in Switzerland and abroad. Since the inception of the Buzz Factory agency, she has been involved in over 200 projects. She brings to the table an extensive network and expertise in digital marketing,  PPC campaigns,  advertising and social media management. In her free time Erika hikes and practices Pilates and meditation.

Mia Boujida
Account Manager
A skilled and highly motivated account manager with over 7 years' experience in e-Marketing. Mia develops and implement digital marketing solutions for clients based on their goals and objectives. She has experience worked with international and local companies. She uses engaging strategies to improve brand awareness and drive sales. Mia enjoys learning new languages and traveling in her free time.


Tom Broughton
Senior Graphic Designer
With 8+ years of professional experience, Tom has worked on a variety of projects for different businesses, both large and small. He is a gifted designer who understands well the requirements for print and web. Valuing ideas and exciting concepts is what has always driven his interest in creating something new. He appreciates traditional methods as well as the latest technologies. When Tom is not designing he can be found in an art gallery, taking photographs and travelling.

Clement Brisard
Senior Digital Marketing Consultant
Clement helps companies to transform their organization and to generate qualified leads into business opportunities with digital marketing. He has several years of experience in leading large-scale web marketing projects, and he is accountable for digital activities including web analytics, paid advertising management, content development, social media supervision, SEO optimization and emailing campaign management.

Anaelle Le Guen
Marketing Coordinator
A marketing and communications expert with 14 years of experience, Anaelle has helped create and implement marketing strategies for well-known local and international brands. She has a holistic approach to developing new ideas to increase brand awareness and generate leads. Passionate about technology, she takes any project and leverages the latest technology and marketing methods. As a hobby, Anaelle enjoys hiking in the mountains and Viniyoga.

Serge Quinonez
Senior SEO Consultant
As an SEO consultant for over 6 years, Serge helps multiple local and international organizations meet their financial goals by bridging the gap between them and end-consumers through effective digital marketing strategies. Serge ensures maximum online visibility of companies through market intelligence whilst detecting weaknesses of competitors and opportunities of growth. In his free time, Serge loves to salsa dance!

Martina Hau
Digital Marketing Consultant
With more than 15 years of experience, Martina is an expert in online and offline media. She has worked for different companies and brands as responsible for operational management and production. She is familiar with complex marketing structures and projects. Martina likes to create networks and synergies in digital marketing and to inspire users and customers. In her spare time, she likes to travel and practice meditation.

Tristan Lefilleul
Project Manager
Tristan is a certified UX web project manager with 10 years of international experience managing both projects and user experience for SMBs, startups and technology companies. He is passionate about building digital projects and content that guide users through logical paths and make the user experience fluid and engaging. With a keen eye for detail and versatile skills, Tristan can adapt to a wide variety of web challenges in various industries. In his spare time, he enjoys street photography and squash.

Nouman Jalid
Digital Marketing Expert
Nouman is an integrated marketing specialist with diverse experience of over 10 years. He has worked on over 50 global brands, including Coca-Cola, Nestlé, Dell and Samsung to name a few. Nouman specialises in creating compelling digital marketing strategies and creating content that converts. He is also an associate member of the Chartered Institute of Marketing (CIM). In his free time, Nouman likes to travel, read books and play guitar. He likes learning new languages as well.

Dafina Gashi
Digital Marketing Specialist
Dafina is a digital marketing expert with extensive B2B experience. She is a graduate of the prestigious Rochester Institute of Technology. She helps companies generate leads, business and coordinate their marketing activities, creating professional digital marketing strategies, increasing brand awareness, establishing creative messaging, and developing their social media networks using advanced targeting methodologies. In her spare time, Dafina enjoys traveling and salsa dancing.

Sophian Ghazouani
Digital Campaign Manager
With over 12 years experience in PPC, online advertising holds no secrets from Sophian! He designs and implements vibrant, effective digital marketing campaigns. Analyzing and understanding various databases and online analytics tools, Sophian develops SEM techniques to enhance companies' brand and increase web-search visibility. Sophian's passion is self development and spirituality.

Brittany Storniolo
Content Strategist
Brittany Storniolo is a content writer at Buzz Factory. Brittany has helped over 300 startups craft marketing strategies and business development plans, and has worked with large corporations, such as Microsoft and JP Morgan. Brittany holds a first class BA in Literae Humaniores from Oxford University and has earned a certificate in Digital Marketing Analytics from the MIT Sloan School of Management. She's also a keen equestrian (and isn't too bad at
tennis, either).