Fun fact – more than 50% of Google search results end up with zero clicks. With the scrolling feeds of Social media on the other hand, there are no click-throughs (read: barriers) for users to engage with your content.
There are multiple techniques literally designed into the functionality of social media apps that increase visibility, maximise engagement and remove communication barriers.
One such platform used by small-to-large scale businesses successfully (for quite some time now) is Instagram. Using 'the gram' properly for your business can bring in higher conversions. But, the question on many marketer's lips is how to grow that Instagram audience in the first place. 
Here are our top tips to get you an all-star, follow-worthy Instagram profile:
Use Your Biography Wisely
It's the first thing Instagram users will read about you, so what better place to start? Yep, that's right – it's your description or biography. There's only 150 characters to play with, to summarise your business AND offer enough value for them to hit that follow button. Choose them wisely!
Be

straightforward and clear. Customers like to-the-point information; they want to know your profile's purpose instantly and, more importantly, the topics you'll discuss there. 

Consider a thought-out hashtag – it can help you reach even more users. 

The "Highlights" feature is a trick not to miss (and you can literally

add 100 of them

!) Divide them into distinct topics like Sales, About us and Fun.

Best of all, Instagram allows one direct clickable link

so make sure your bio description utilises one already. But think carefully about the link because it has to be really important and relevant. It's a real call to action and it has to be strong.
Your profile picture shows alongside the bio too. It's worth noting that this circular picture (and your username) is the only thing most users will see of you, say, when you comment on a post, unless they choose to view your profile. 
Pick an image that captures the essence of your brand and feed. If you're running a business, it's recommended you choose your business logo or, for a personal account, pick a photo of you with clear graphics that stand out, even as a small icon.
Focus on the Aesthetics of the Feed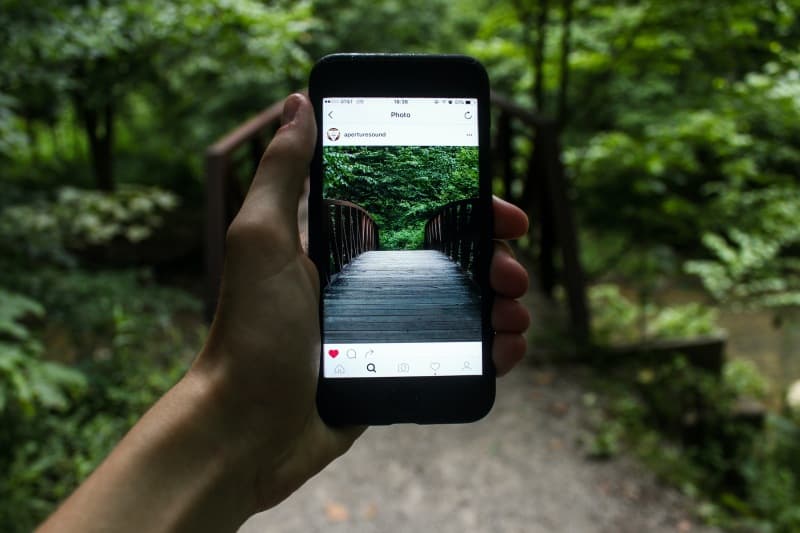 Surprise surprise, Instagram is a visual platform… and yet Hubspot found that 72% of users have purchased something they've seen on the platform. 
Aesthetic sells. This applies to the feel of your page, as well as the individual posts, and your feed is the meat of your profile. It might sound obvious, but it has to look great; high-quality and consistent. The little squares making up your feed are the second thing customers instantly see when they go on to your page. 
Ideally, before even launching your account, consider the style and the theme you want to emulate (bold and colourful, black and white, pastel). 
Colour-coordinated themes make a cohesive and appealing Instagram feed. Make sure to incorporate your brand's colour scheme into your feed and keep the same guidelines every time. 
Go for Catchy Content
So, what's catchy? While there's no definitive answer, there are rules of thumb you can follow: 
Prioritize

quality instead of quantity

Make sure you

know what you're posting
Be smart and entertaining!
With IGTV, Instagram is tapping into Youtube's longer-form video content potential. It's the perfect platform to showcase a product or concept in greater detail. Keep in mind; the needs of your customers should be met with the content. 
Pick more topics and you'll reach users from different walks of life, instead of posting into a vacuum. 
When it comes to creating compelling content, there's a wide variety of tools you can utilise. A common favourite is Canva. To create animated GIFs there's Giphy. If you want to get a bit more technical, there's also Lumen5, Remove.BG, Pixlreditor, Adobe Lightroom… chances are, if you can dream it, there's a tool to make it come true! 
The more a post is shared and engaged with, the higher priority it garners on the feed and the more audience it reaches, just like a social-media snowball.
This means, you should interact with your Instagram followers regularly. Ask for their feedback, reply to their queries and thank loyal customers. The more you chat with people on your feed, the more likely they are to bring business to you.
Give Back to People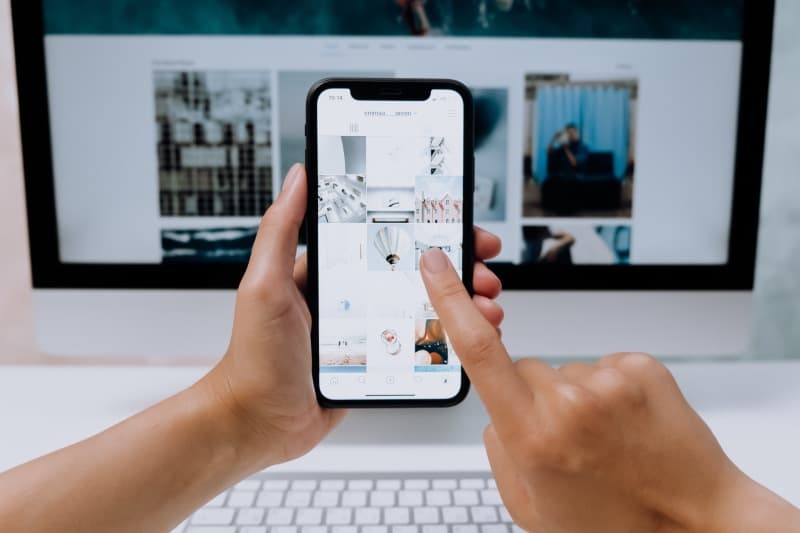 Followers choose you for a reason. Besides your services or products, what else are you offering to your visitors? 
Organize lucky draws, opportunities and giveaways on your Instagram feed (being careful to follow the rules) This is a tried-and-tested way to promote your brand while increasing your Instagram following. The more people participate, the more recognition and audience you get. Win-win!
Giveaways are not all that hard to organize. Combine newly-launched products alongside some old bestsellers. Collaborate with other brands or influencers. Just make sure you aren't giving away sub-par content or products. Show through your freebie how much value comes when paying you.
The Fun Stuff 
Instagram updates so much they have a blog dedicated to telling you about new features. If you're thinking of growing on Instagram it's worth keeping an eye on the ever-changing trends.
 Upload stories Every. Damn. Day. Yes, you got it right, daily is key! It shows your social availability and commitment and builds trust between you and your followers. Come up with innovative and unique story ideas such as conducting a Q&A session or creating a poll. 
Is it a video, is it a GIF, no, that's a boomerang – and we all love a good one. Think up cheery boomerangs of your products or clients. What about a brief "How to" guide using boomerangs on your Instagram stories? 
It's called social media for a reason. Make some friends and share the love with guest bloggers and influencers to collaborate and boost both parties. Influencer involvement is an organic way to essentially share visibility between several, like-minded accounts.
Finally: Consistency is Key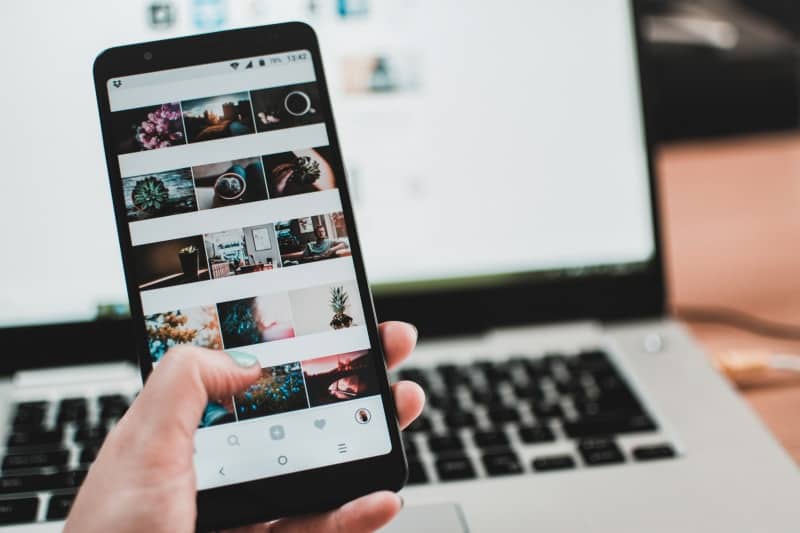 While going viral is often the dream, the reality is that follower counts won't quadruple overnight without the use of questionable automation or bot use. If you want legitimate followers, minus the risk of getting your account shadow-banned, it takes patience and time. 
Winging it with posting a single picture per week probably cut it either. Plan your content ahead of schedule. Is there a notable calendar date coming up? Prepare a photoshoot beforehand! With some effort, you'll have content to spare, even on the days you're not feeling inspired. 
Lastly, don't give up if you haven't yet reached your desired goal. Hang in there, keep actively engaging – all it takes is one big account to notice and repost you and the Instagram odds could begin shifting in your favour.